Gary Tan Xingyuan, which is the Product Application Manager of PMI, was granted the special honor "craftsman of Leping year 2020".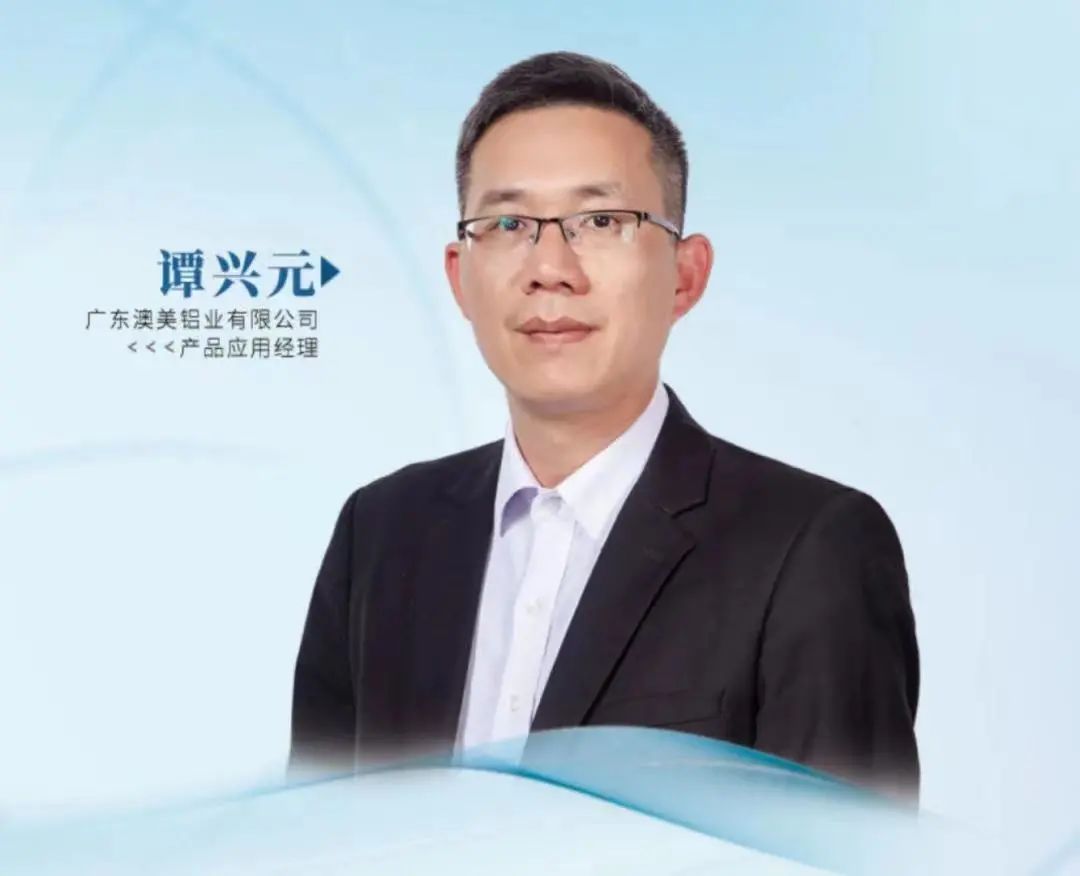 Achievement Deeds

Gary has deeply worked on product application development over 20 years that aluminum application design theory & implementation experience are cumulative. He has led the team in finding solutions to technical difficulties of deference areas and achieved breakthroughs on various industries such as door/window, modern city application, 5G & 3C product, Electric Car application etc. Until now, he has obtained various Intelligence properties for company include 158 national patent technical product, 1 national standard patents, contribute in 2 industrial standard composition, which create good achievement to the aluminum advance application development.
Though the interview below, we could go into Gary's world to understand the background of honors.
What is the means of you for getting such an honor?




Thanks for the great working platform of PMI that makes development space for us. Craftsman spirit is the mainly part of PMI's culture, our staffs have great ability and craftsman spirit, & I'm just representing them. This honor meaning that our technical innovation have recognized by government. Also it is an expectation for the future that courage us to study and innovate continuously in our daily work.
As one of the first batch PMI staff, Can you talk about the feelings in PMI of its' 15 years development?




There are many colleagues joined in the beginning of PMI at '05 or '06, we all have worked in PMI over 15 years. We have witnessed PMI growing from a small team to such a huge company with nearly 2000 staffs, from new growing company in China until today as most competitive company in its industry worldwide. We had experienced too many difficulties and stories in these 15 years. However, the risks have been dissolved by our hard work and well leadership of management team & have received recognitions by worldwide customers. We are proud to be with PMI & we feel the healthy company culture and tacit understanding in daily working. The excellent team makes us to be excellent.
You are the expert of aluminum product application in PMI, can you share about any idea of Aluminium fabrication industry develop trends?




Aluminum has been defined as traditional industry by outside view, which I think it is a one-side view. I think that it will be more clear to see generally by categorize by the application industry. PMI product application found in 5G base station, Electric Vehicle, track-way transportation etc New Infra sector. By its application, we working as Base Manufacturing Industry for the new emerging industy.

The Aluminum alloy as material, it has the most significant property other than other material in high dense, high strength, good anti-corrosive & good plasticity, which is the Green Alloy capable of reuse. In the future of higher requirement on precision of product & its material, Aluminum could shine its way in the New Infra & Advance Manufacturing sector such as EV, 5G, Track-way transportation, Marine Shipbuilding & Smart Manufacturing.

Currently the Aluminum Fabrication found over-productivity that desire to breakthrough through self-innovation in Aluminum Application. The product quality shall meet & leveling with international standard, in order to expend the International Development of "The Belth & Road", where Replacement Localization in Advance Application found as one of the trend.

Aluminium fabrication industry been defined as a traditional industry by outside world, which I think it is a one-sided opinion. In my opinion, it would be better separated by the product application. PMI's products are mainly used in the "new construction" area such as 5G base station, rail traffic, new-energy automobile and so on. It is much more suitable for divided into a emerging industry.

Aluminium is a material witch is lightweight, high strength, great corrosion inhibitor, excellent plasticity and recycling used. It is expected to be widely used in the industries of new energy automobile, 5G, rail traffic, offshore and smart manufacturing.

It is necessary to innovate by ourselves for Aluminium industry as the overall capacity is excess. We need to expand the market in foreign countries of the Belt and Road initiative. The products quality needs to be in line with international standards. In the other hands, domestic replacement in high-end product applications is a important trend.

One of the sustainability trend of Aluminium processing industry is to extend the industry chain and supply tailor-made products and complete solutions.
Since it is the moment of PMI 15th anniversary, what is your future vision toward the development?




"International Brand, Global Trust", we believe we could build a strong brand by our professional knowledge and skill.With the faith at Company leadership & PMI stuff team work, we could sail from Shore to the Deep in Aluminum Industry Blue Sea with our PMI ship, floating & sail the further end. Growing together with company, shining PMI that believe it will shine our lifestyle as well.
Staffs in deferent position has spent more effort and sweat in the past 15 years development of PMI. PMI has developed with their craftsman spirit. We are looking forward to create a new era of Aluminium together in the future.
15 years of PMI, it include the passion & effort from different stuff, appreciating their craftsmanship that makes PMI grow & expend, it gives hope & believe that we could build the future Aluminum Era.